Culture-Sensitive, Holistic Care For Menopause Relief.
Expert-led lifestyle wellness programs for your menopause symptoms with a personalized, culturally-sensitive approach
Follow Science-Backed Pillars Of Inter-Connected Lifestyle Areas
Learn 50+ science backed habits that fit your lifestyle based on healthy foundations. Our programs include: 
Monthly focus on each pillar
Weekly live group session
Q&A with Experts
Unlimited text messaging
Menopause sisterhood for engagement & support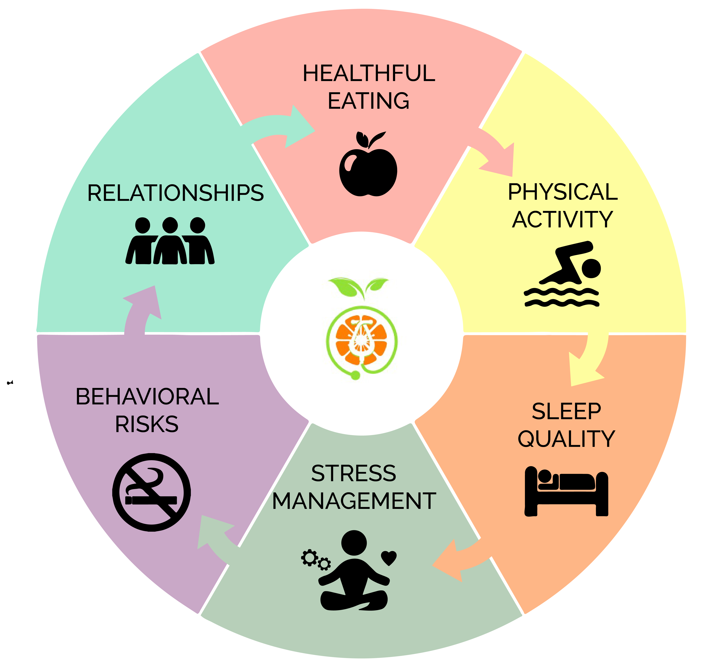 Holistic Menopause Care For Your Health, Culture & Lifestyle
Menopause symptoms are experienced differently for each woman. It therefore makes sense that your treatment should be as unique as you. Get menopause relief with holistic treatments from board-certified holistic physicians and coaches for every stage of your menopause journey.
Control Your Symptoms With Science-Backed Programs
Join expert-led monthly Personalized coaching program with virtual visits and a vibrant safe space for sisterhood community.
Share your health & wellness goals
Fill out a short form for an introductory Q&A Consultation with our holistic expert.
Talk to a Holistic Expert
A holistic expert will go over your Initial Holistic Assessment and design a personalized program to revitalize your health.
Start your Wellness Program
Engage in a Expert-led Coaching program involving weekly virtual visits with providers. Health coaches will make you stay accountable to reach your health & wellness goals!
How's NourishDoc Different?
We deliver culturally sensitive, personalized lifestyle holistic programs to improve healthful behaviors and positive outcomes. It is an integrated, whole-person, and continuous care for women with menopause beyond the walls of the doctor's office. Our collaborative care model leverages evidence-based, Medicare-approved pathways centered around six interconnected lifestyle areas.
Join a monthly Expert-led Wellness Program based on your health, culture, community, and other unique needs. We deliver a Holistic program, as no magic pill will help with menopause symptoms. You need to balance your mind, body, and soul to help with your optimal health.
Your Holistic Menopause Journey Starts Here
Access evidence-based articles, videos & lessons on top menopause symptoms.
Join your group & pair up with your health coach to get a personalized wellness plan
Join virtual events with menopause experts & group sessions with fellow sisters.
Stay up-to-date on the latest menopause news, participate in dicussions & get inspired.
How is the program structured?
Holistic experts from around the world
Naturopathic Medicine, Diet, Yoga & Other Therapies
Symptoms management, Metabolism & Hormonal Balance
Unlimited messaging with your health coach
Personalized recommendations
Six-Pillar lifestyle areas guidance
Program tailored for your culture & lifestyle
Healthy habits that will last a lifetime
Holistic Experts & Therapies Matched To Your Preferences
Holistic doctors & health coaches provide personalized learning using content and strategies that work. They start with  "root cause" approach essential to bringing lifestyle changes for your optimal health.
Dr. Beverly Yates, ND 🇺🇸
Naturopathic Medicine
Dr. Tara Scott, MD 🇺🇸
Functional Medicine Doctor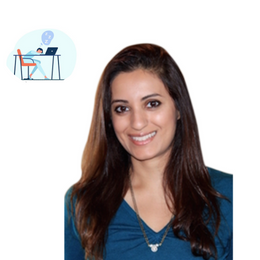 Dr. Nishi Bhopal, MD 🇺🇸
Integrative Medicine
Dr. Jessica Wu 🇨🇦
Acupuncture
Gian Carlo 🏴󠁧󠁢󠁥󠁮󠁧󠁿
Sound Therapy
Dr. Huang Wei Ling 🇧🇷
Acupuncture
Jitender Das 🇮🇳
Yoga Therapy
Jonathan Glass 🇺🇸
Ayurveda
Michael Hobbs 🇦🇺
Chiropractic
Lisha Knicely, RD
Registered Dietitian
1:1 Personal Wellness Plan
✔ More flexible
✔ Your specific issues can be addressed
✔Actionable lifestyle recommendations
Single Consultations
✔ Expert advice on your health challenge
✔ An actionable plan
✔ Flexibility to book appointments

Herbs & Supplements
✔Dietary supplements
✔Vitamins
✔Herbal supplements
Real healing takes time. Become a NourishDoc member and get a long term partner dedicated to your health and wellness.
What you'll get with 1:1 coaching:
$348 / year ($29 / month)
Yearly plan
Our 12-month program is an annual membership that includes complete holistic care for your health and wellness.
What you'll get with 1:1 coaching:
FREQUENTLY ASKED QUESTIONS
Research-Based Integrative Therapies
Considering a program? Let's chat.

Our Wellness Program specialists are available and ready to tell you more about how we can help you achieve your wellness goals with a no-obligation phone consultation.
Learn everything you need to know about joining in a free 15-minute consultation with a NourishDoc advisor. We can reach out to you at a time convenient for you. Request a call-back by filling in the form below.